Securing Your Digital Frontier
Digital innovation outpaces threats. We empower your security and development teams to expedite fixes and minimize vulnerabilities.
Request A Free Assessment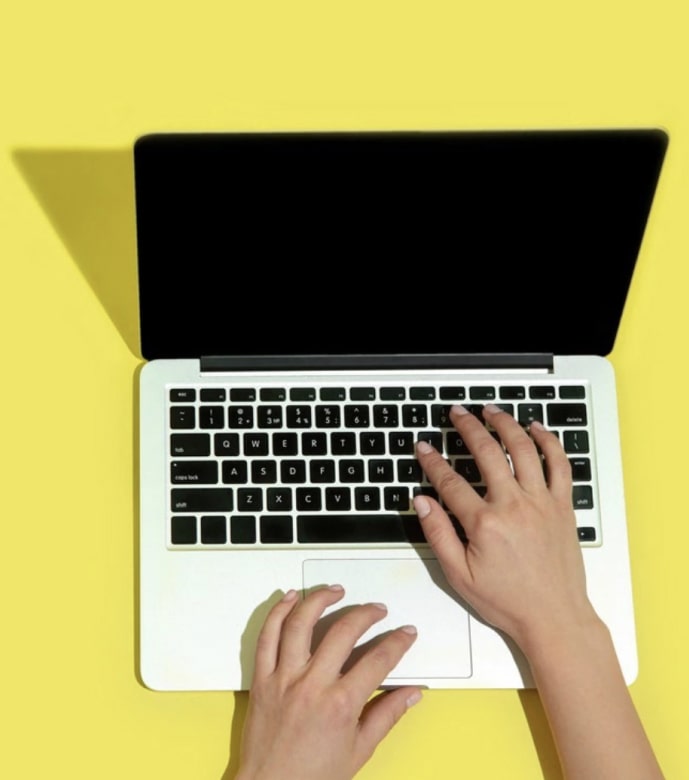 Helping innovative companies secure their business!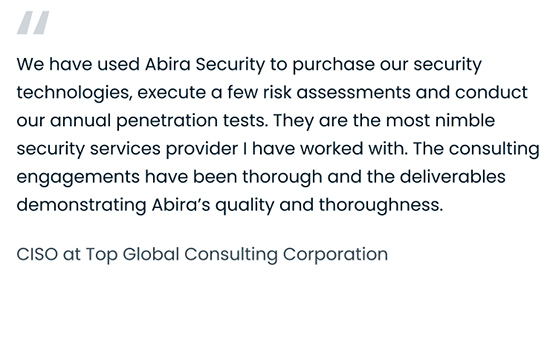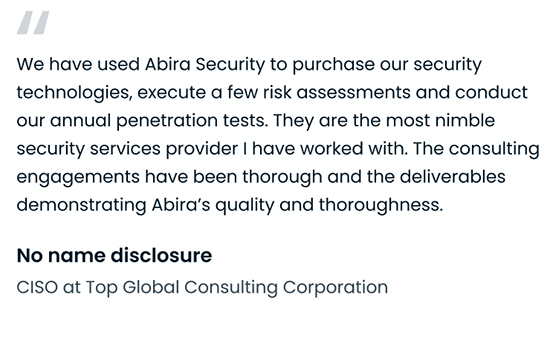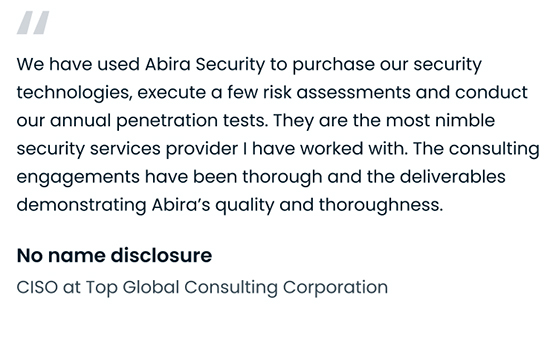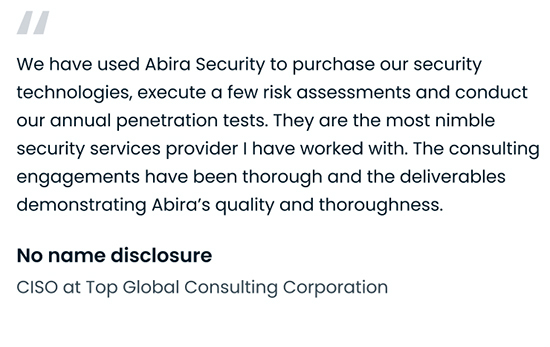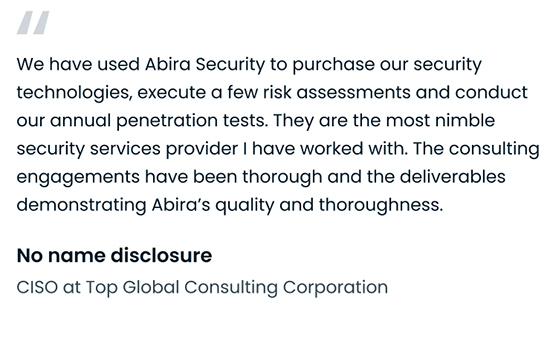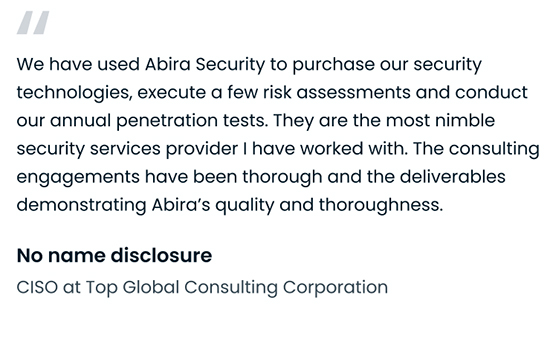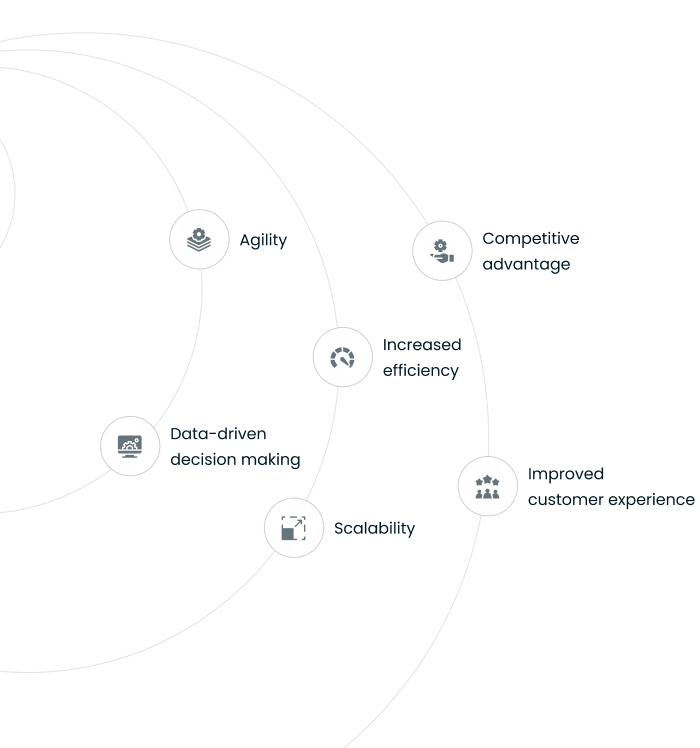 Expanding your Digital Frontier is essential for businesses to thrive with the digital age.

Digital transformation is the integration of digital technology into all areas of a business, resulting in fundamental changes to how businesses operate and deliver value to customers. Digital transformation is important for several reasons:
Integrated approach to security when undergoing
Digital transformation initiatives often focus on delivering new features and capabilities quickly, often at the expense of security. This can create a situation where security vulnerabilities are introduced into the environment faster than they can be addressed. To address this challenge, organizations need to take a proactive approach to security that is integrated into the digital transformation process.
Why choose Abira Security

Integrate security
into digital transformation
Abira's cyber security experts will help you with integrating security testing, vulnerability scanning, and other security controls into your development pipeline.


Conduct regular risk assessments
Abira Security conducts numerous security risk/maturity/gap assessments as our core service and our expertise allows us to provide a custom-tailored approach to your program.


Foster a culture
of security
Abira's experts can help educate developers, operations staff, and other stakeholders about security risks and the importance of security in the development process.

Using tools like security orchestration and automation platforms (SOAPs) can help to automate routine security tasks and reduce the time required to address security issues.


We developed a unique risk based approach that can help you address high-priority vulnerabilities as soon as possible.


Compliance requirements can help to drive security improvements and ensure that security is not neglected in the rush to deliver new capabilities.

We offer a broad range of cyber security services and products against our unique Cyber Security Retainer ('CSR'), providing strategic and tactical leadership and turn-key cyber security solutions and support. 

Pure-Play Cyber-Security Firm

The following offerings
represent CORE Competencies
DevSecOps
Comprehensive Assessment
Detect and prioritize the most critical security risks across AWS, Azure and GCP in minutes. Simply deploy our Cloud Security Platform in three easy steps, run an initial scan, and in less than 24 hours you'll get complete visibility into your cloud estate and its most critical security risks. This reveals  vulnerabilities, misconfigurations, malware, exposed data, secrets, weak passwords, and lateral movement risk.

Vulnerabilities in operating systems and applications, including the packages and libraries that make up your applications.

Misconfigurations that present a security or compliance risk

Malware-infected machines, even neglected or orphaned workloads that have flown under the radar

Poor security hygiene that can enable an attacker to move through your cloud environment


1-on-1 with a cloud security expert to ensure you're set up for success

Findings Report presented in a live meeting with an Abira expert​


Full access to Abira's platform

Full access to Abira's platform

Deep visibility into your AWS, Azure, and GCP estates

Discovery of misconfigurations and compliance drift

Prioritized list of security risks based on context
Request A Free Assessment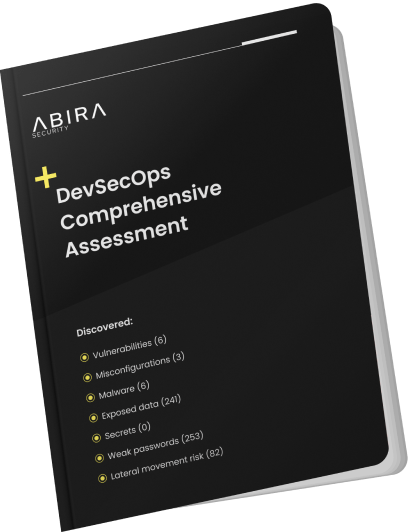 Solutions for Real Life Scenarios
Abira Security Featured
Video with Fortinet

Celebrated Partnerships and Achievements

We have our global network of trusted partners on a mission to provide the best possible services to our clients, and we are able to collaborate effectively with other industry leaders to achieve this goal.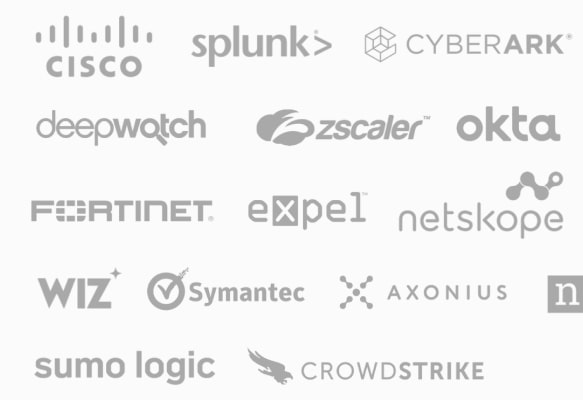 We share experience with leaders, offering deep knowledge and experience in the field of cybersecurity. Their experience can complement ours, resulting in more comprehensive and efficient customer solutions.


Highly Rated by Customers
"They exceeded all of my expectations — everything was easy and great."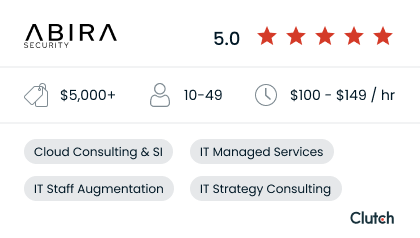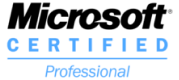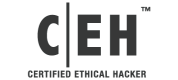 Unlock the power of
DevSecOps with a
practitioner-first approach

Empower your team, enhance security, and accelerate development with our cutting-edge practitioner-first DevSecOps methodology