Abira Security will offer a broad range of cyber security services and products against our Cyber Security Retainer ('CSR'), providing strategic and tactical leadership and turn-key cyber security solutions and support.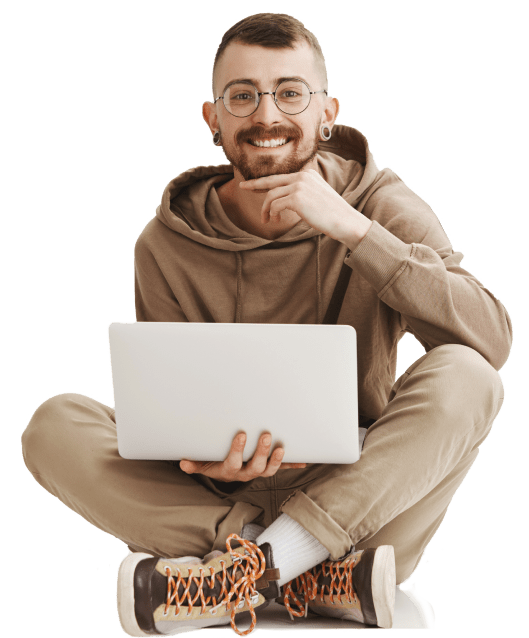 The only customer
oriented retainer

IR Retainer Cyber Security Insurance Requirement

Limited services portfolio to choose from, spend
money on services we don't need

One rate for all services – we paid $500/hr for a penetration testing

Long lead times – 4-6 weeks to get engaged if an incident didn't happen

Managing multiple budgets does not result in bulk savings

There is no opportunity to allocate funds for purchasing products.

High Rates - $450/hr-$800/hr

"Use it or lose it model" – 12 months is not enough



The most comprehensive services and product portfolio to choose from

Lower rates – save even more with Abira and get more done

Per service rate adjustment – DO NOT pay $500/hr for a penetration test

Flexible lead times – don't wait 4-6 weeks to complete your project

Lock in rates and resources to fight inflation and uncertainty / roll over funds

Incident Response Retainer Included – partnership with the most insurance (AIG, Chubb, Beazley) recognized IR Retainer providers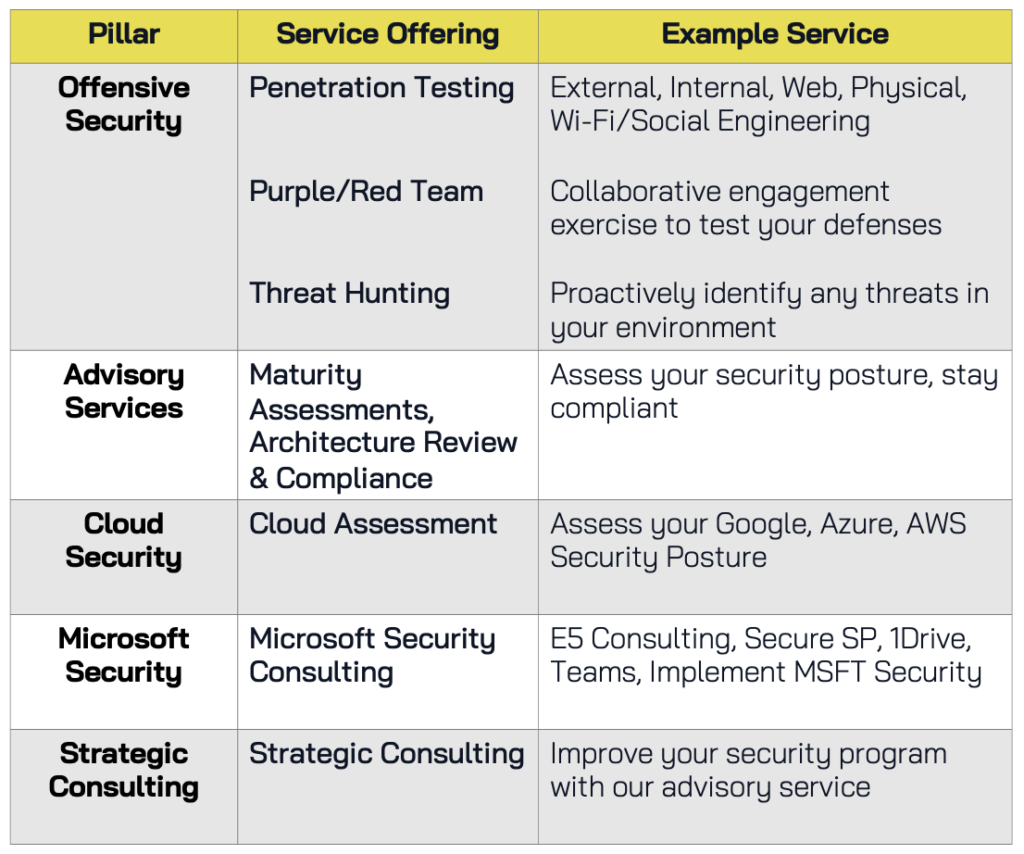 Abira Retainer offers much broader set of services and allows you to use funds towards cyber security solutions or simply roll over your funds for another 12 months.
Our Core Services:

Offensive Security
Advisory Services
Cloud Security
Microsoft Security
Strategic Consulting
Abira Security offers the rate card as one of the primary benefits of the Cyber Security Retainer offering. The average project savings depends on the size and complexity of your environment.
The following services are offered as a value-add and do not require any additional purchase or scoping:
Quarterly Business Meetings
Service Retainer Onboarding
Cyber Security Solution Architect
Incident Response Retainer

Ultimate flexibility in using the pre paid funds

Palo Alto Unit 42, Ankura, Arete, Charles River Associates

Response targets–Best effort for initial scoping and on-site response (if needed)

Best effort for initial scoping and on-site response (if needed)
Preparation and Scope Definition
Service Retainer Onboarding
The onboarding assessment allows Abira Security to get to know your team, technologies, and business before an active engagement occurs. Consistency is key to the overall quality and standards you have come to expect with our services.
The onboarding assessment includes the following onboarding information to assist with the services as outlined below. The initial assessment captures key data points about the customers' environment, ensuring a quick yet practical response to requests for assistance.

Meet your 'named' team of cyber security expert

Establish communication paths

Determine sensitive data handling procedures
While the objective section is unique to each type of engagement, the methodology for an assessment includes the interviewing of stakeholders. The interviews conducted by Abira Security consist of 30-45 min sessions where each group is asked to provide their business insights into the risks and business impacts around the data held by the Customer.
Abira Security will conduct a review of the Cyber Security Services Retainer interviews, provide documentation, and capture notes. Upon review and analysis, Abira Security issues a draft report of the final report for review and acceptance by CUSTOMER . After acceptance, the final reports are delivered via secure electronic transfer.
Deliverable: Abira Security provides a final assessment presentation to customer representatives and executives, highlighting the overall engagement outcomes in a format agreed with the client. The presentation includes a summary of the deliverables of each phase with final recommendations on gaps, risks, recommendations, and any other relevant actions coupled with an executive summary.
Celebrated Partnerships and Achievements

We have our global network of trusted partners on a mission to provide the best possible services to our clients. Abira is able to collaborate effectively with other industry leaders to achieve this goal.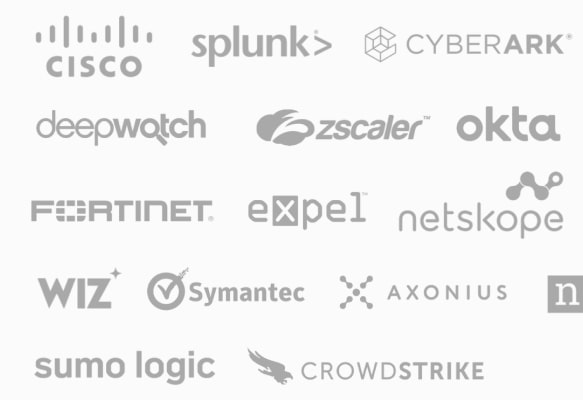 We share experience with leaders, offering deep knowledge and experience in the field of cybersecurity. Their experience can complement ours, resulting in more comprehensive and efficient customer solutions.


Highly Rated by Customers
"They exceeded all of my expectations — everything was easy and great."